Loving Care UI Design
Designing a website and identity for a home health agency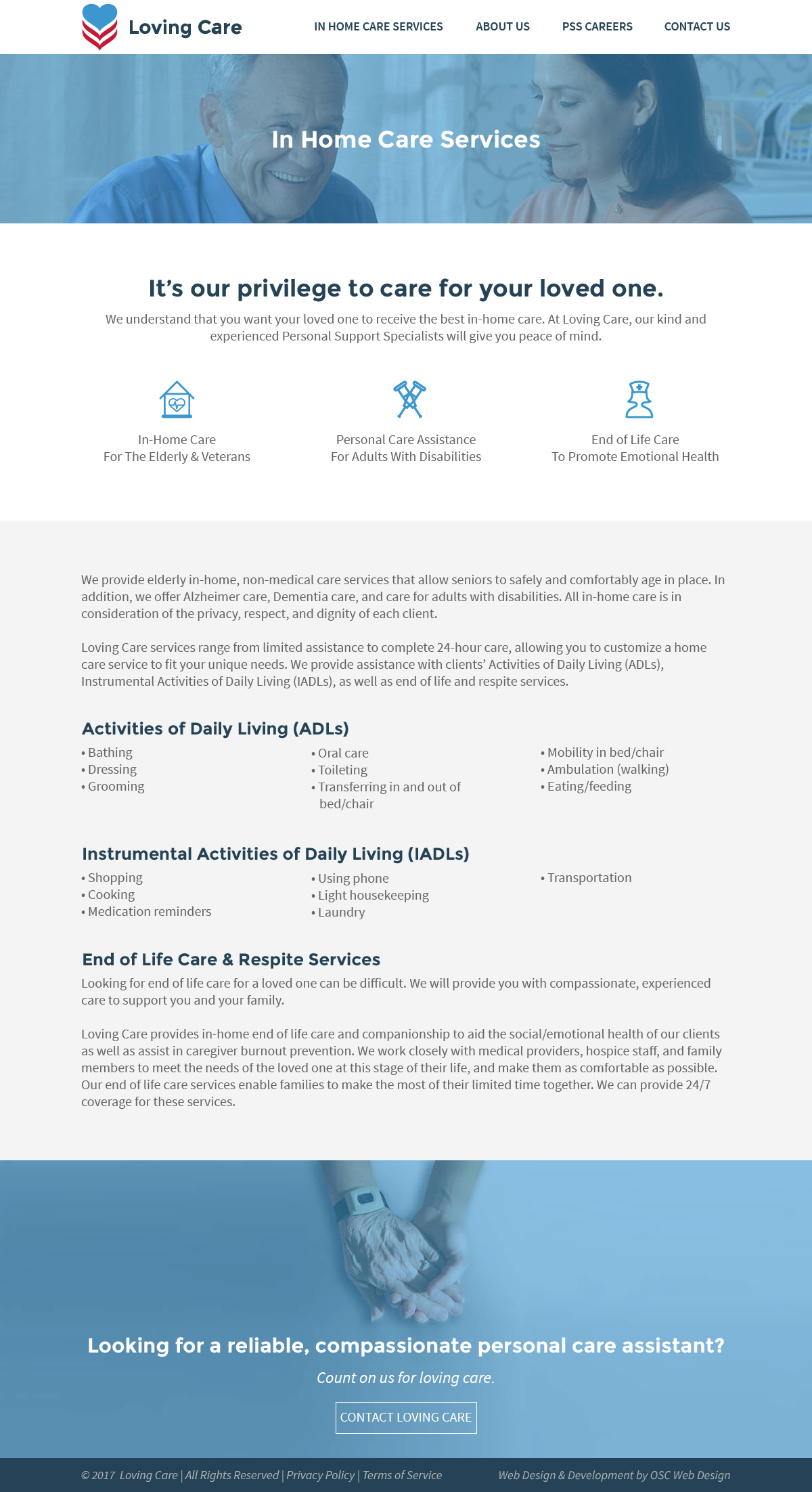 The Project
Loving Care is a home healthcare agency that wanted to increase its online presence and improve its brand image by creating a new website and vectorized version of its logo. The project included the development of a vectorized logo, homepage mockup, interior page mockup, and web brand style guidelines.
My Role
I worked with OSC Webdesign as the designer on this project. As the sole designer on the project, I worked closely with the project manager and Loving Care to understand their goals and create a professional, user-friendly design that met the needs of different audiences.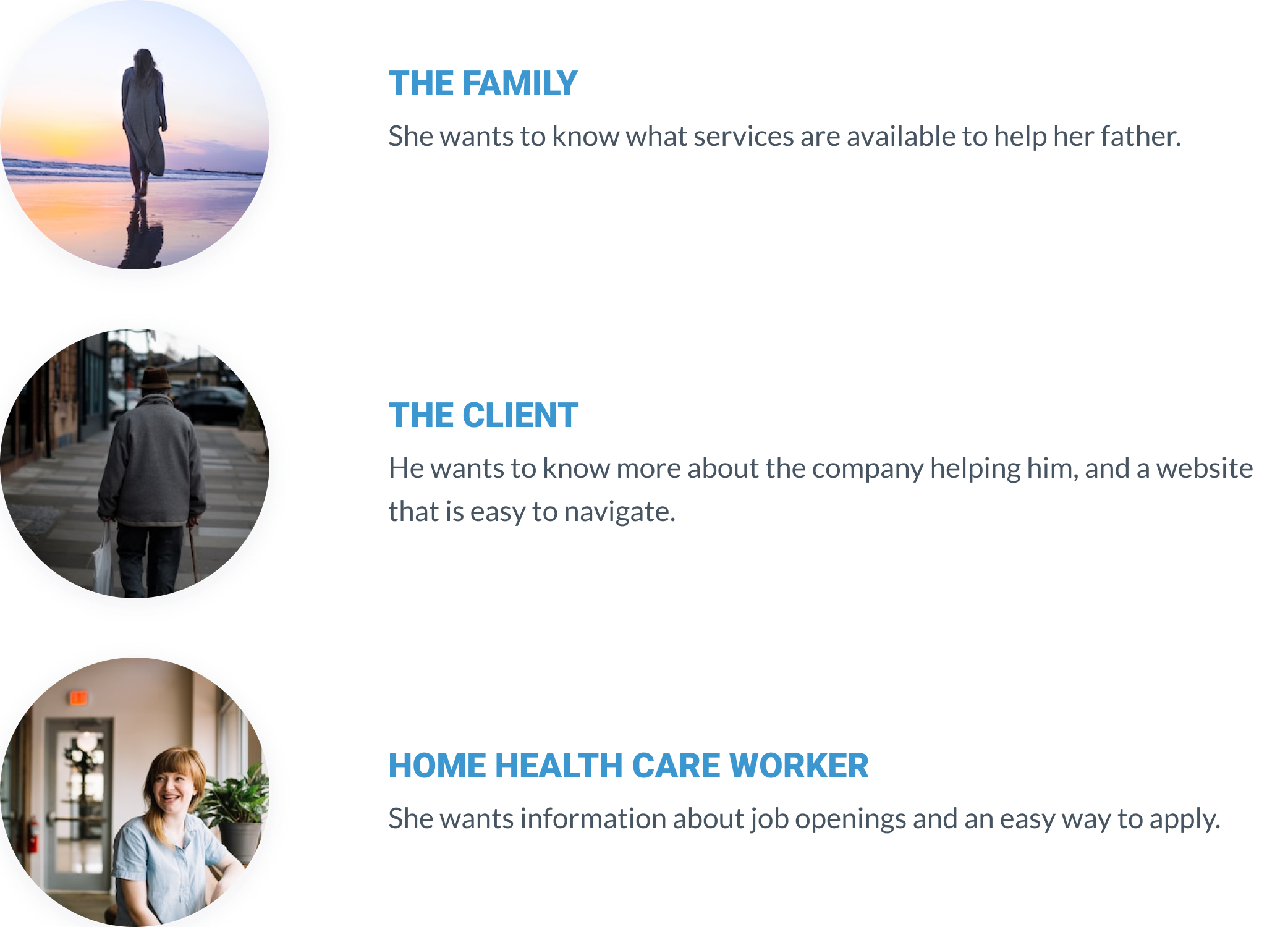 The Problem
The main problem Loving Care faced was a lack of an online presence beyond a Facebook page and the use of a grainy clip art image as their logo. This made it difficult for potential clients to gather information about the agency and for Loving Care to present a professional image.
In addition, Loving Care wanted to reach multiple audiences through its website, including families seeking care for their loved ones, individuals in need of specialty care, and potential employees. Each of these audiences had specific needs and concerns that needed to be addressed, such as information about services offered, ease of use for older adults, and access to job openings and application processes.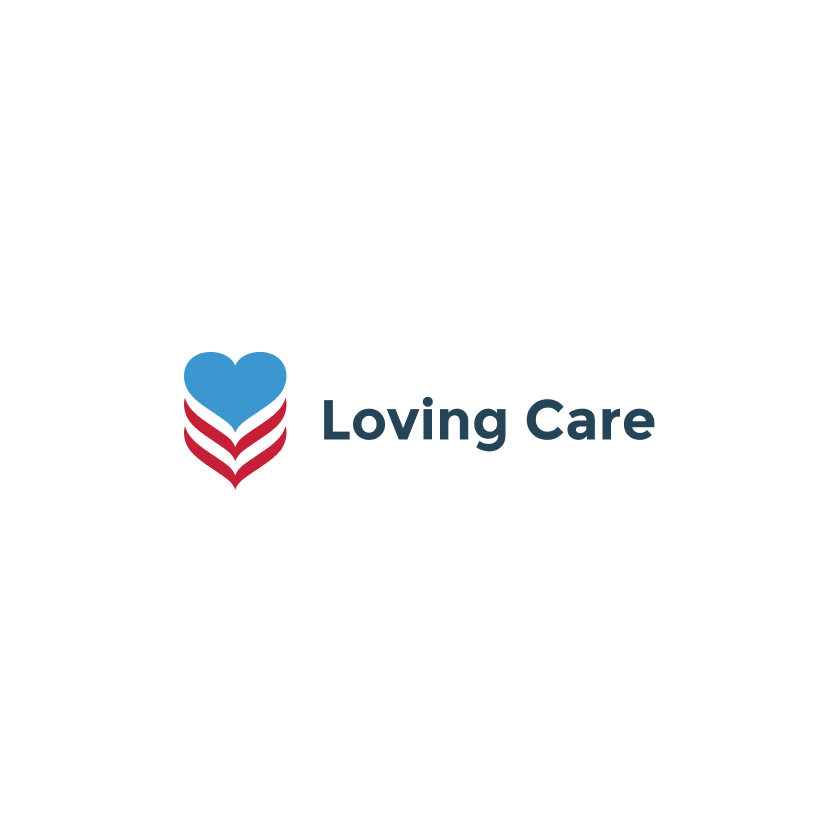 Vectorized logo
To create a professional and polished image for Loving Care, we developed a vectorized version of their logo using the original clip art as inspiration. This allowed us to create a clean, flexible logo that could be easily applied to various marketing materials.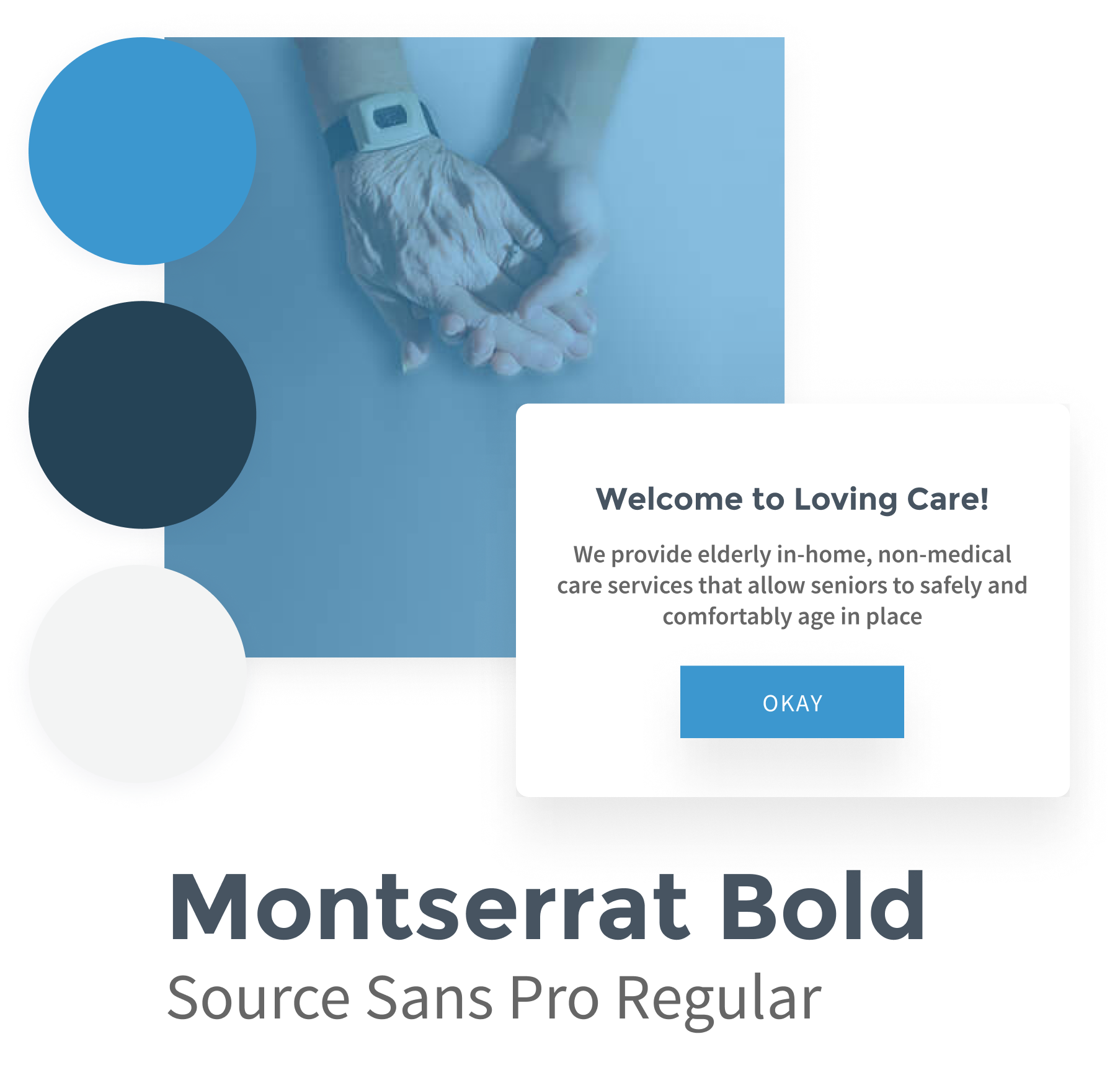 Web Color Scheme and Typography
Using the new logo as a starting point, we selected a color scheme of shades of blue, gray, and white. This monochromatic palette conveyed a sense of calmness, trust, and professionalism, while the use of whitespace kept the design clean and open. We also chose a large sans-serif typeface to keep the design easy to read while still looking professional and friendly. The bolder Source Sans Pro was used for the header to ensure easy readability, while the regular weight and lighter version of Source Sans Pro were used for the body text to provide contrast and readability.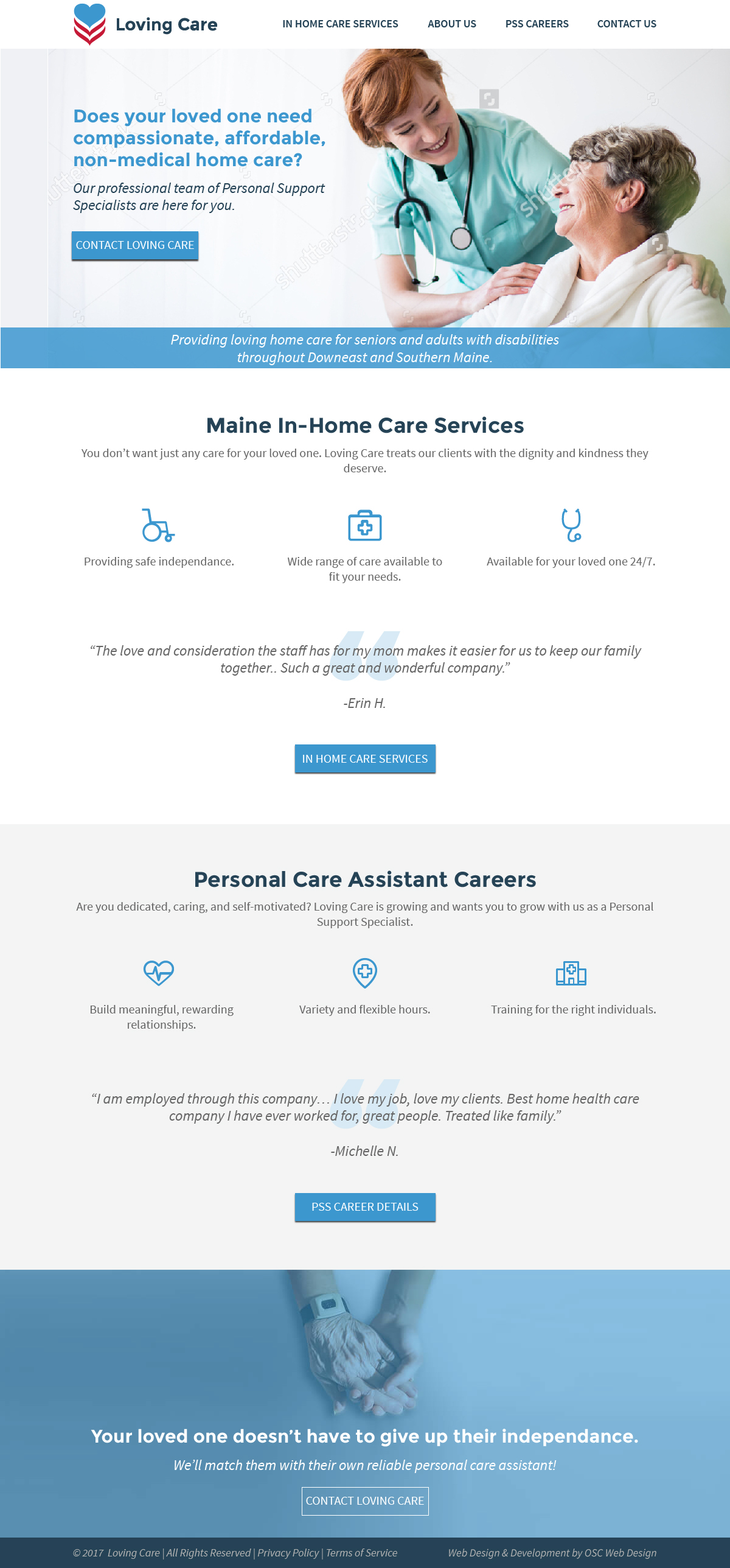 Homepage and interior page design
After receiving all the content and requirements from OSC Web Design, I created high-fidelity web design comps for the homepage and interior page. I selected several stock photos that fit the goals of the site and used the primary brand blue as a color overlay on several image sections to create brand cohesiveness throughout the site. The use of line brand icons also helped visually break up the information while adding a friendly feel to the design.
Solutions
To increase readability and accessibility for users with low vision, we implemented large type and incorporated plenty of whitespace in the design. We also implemented a simple and bold navigation bar that remained fixed to the top of the page, making it easily accessible at all times. To encourage users to contact the company directly, we included multiple call-to-action (CTA) buttons throughout the site.
For the employment page, we created a clear and concise layout that outlined job descriptions and requirements and provided a link to the job application and a place for users to upload their resumes. By streamlining the application process and making it easy for potential employees to apply, we aimed to reduce friction and make the process as smooth as possible.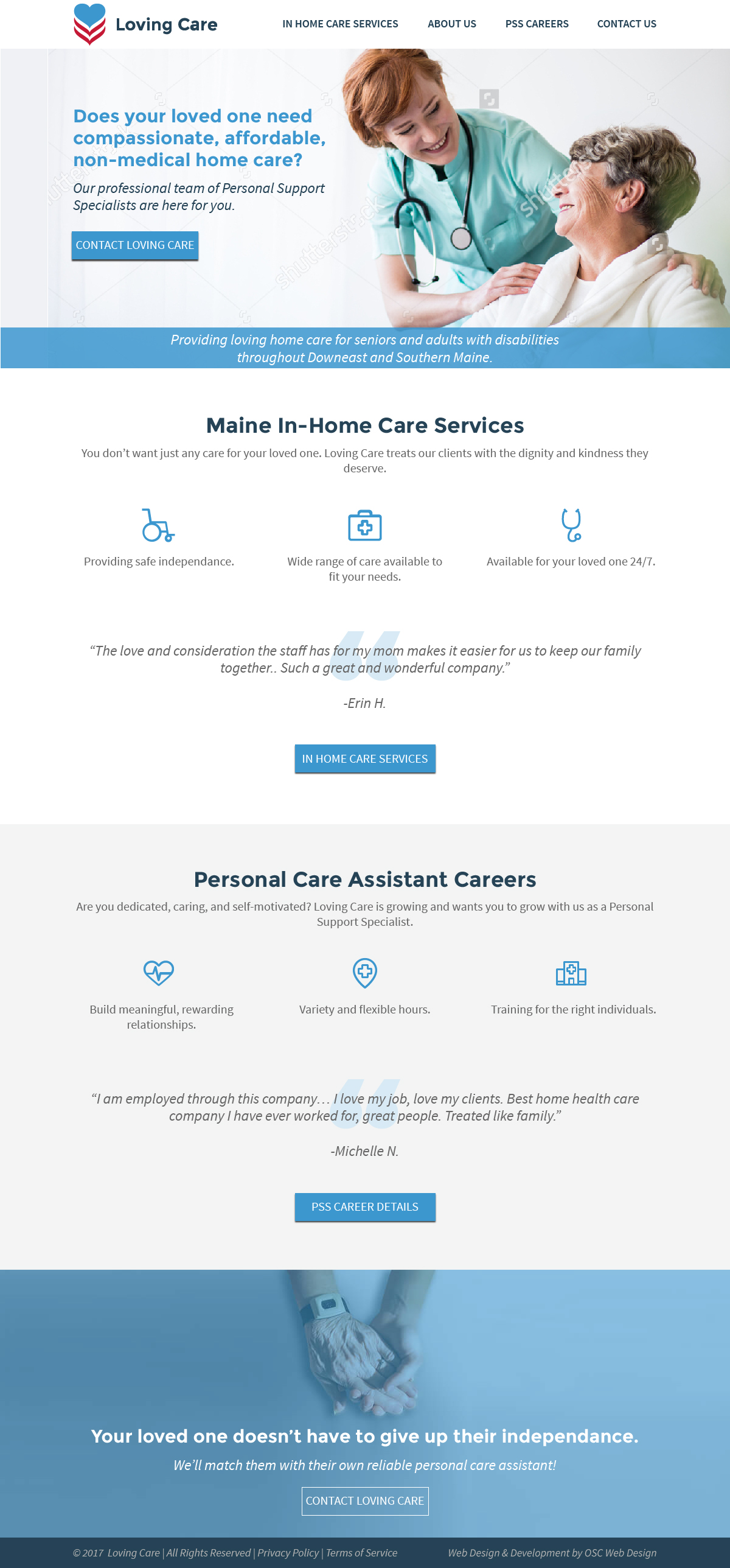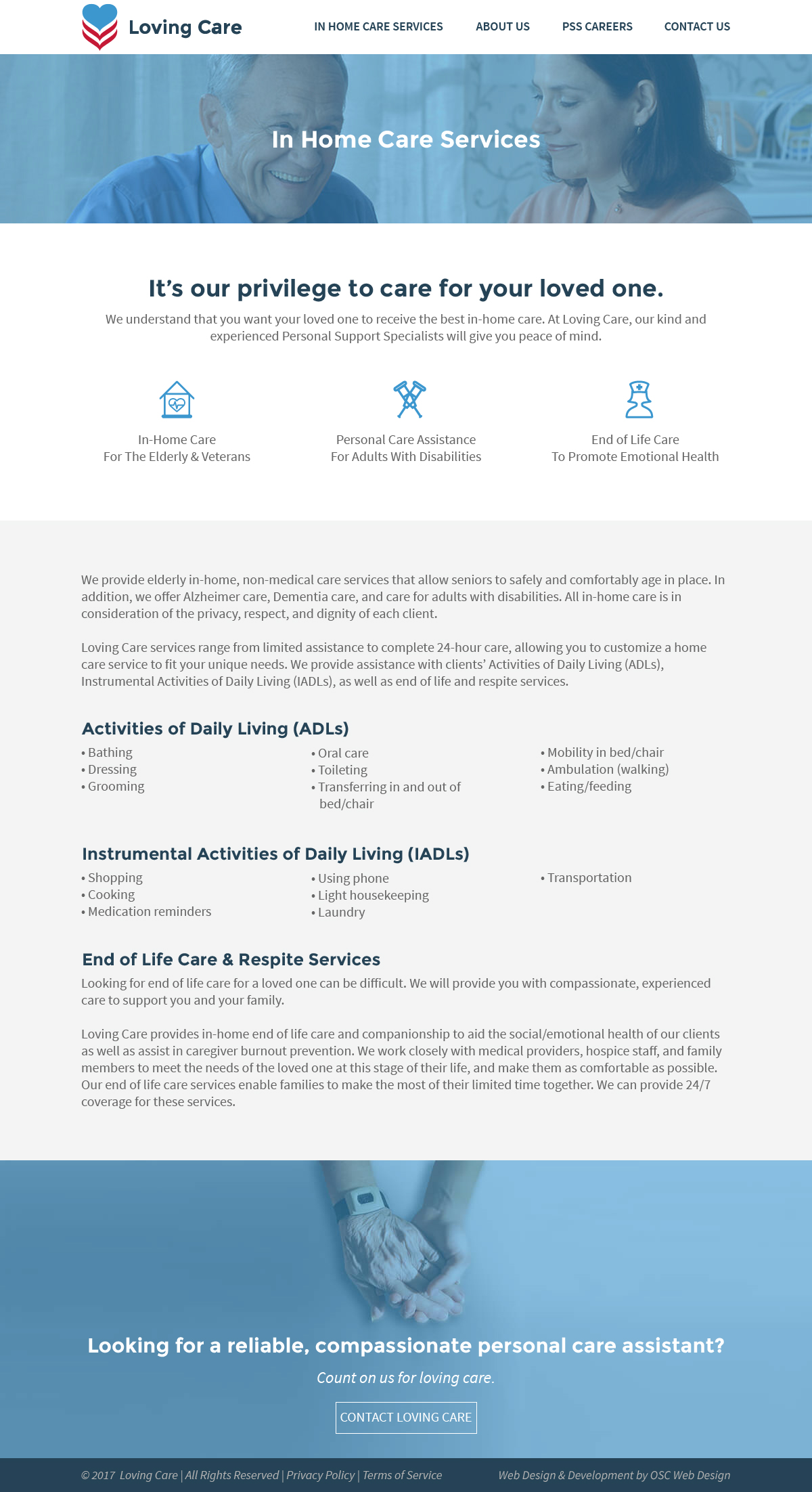 Lessons Learned
One key lesson learned during this project was the importance of considering the needs of multiple audiences in the design process. By identifying the key needs of each audience before starting the project, we were able to ensure that all needs were met and incorporate features that increased accessibility and reduced friction, making it easier for users to engage with the site.
Overall, the project was a success, and both OSC Web Design and Loving Care were thrilled with the final result. By considering the needs of multiple audiences and implementing features to improve accessibility and reduce friction, we were able to create a website that met the needs of all stakeholders and was ready for launch.